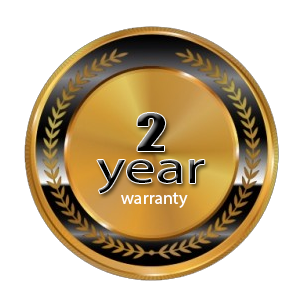 Kootenay Sheds offers a 2 year warranty on all workmanship on our storage buildings. It is our goal to have all of our customers completely satisfied with the buildings they purchase from us. All warranty work must be completed by Kootenay Sheds or warranty is void. All pads must conform to B.C Building Codes or warranty is void. Any alteration to the storage unit will also void the warranty.
  Kootenay Sheds will repair or replace components that are defective or prove themselves defective for up to 2 years from the purchase date. Warranty applies to only normal use of storage sheds and Kootenay Sheds holds the right to determine " normal use". Warranty applies only to the first owner and only to the exact location Kootenay Sheds delivered the building.
  This warranty does not apply to damages from extreme weather conditions, acts of God, theft, careless use, accidents and vandalism, etc. It also does not cover natural wear and colouring of wood and/or other materials. We use the best products we can to keep this to a minimum, however, wood and metal products naturally shrink and expand in the elements and is not covered in this warranty.
  This warranty does not include bunkhouses, insulated buildings, gazebos, on site garages or any products sold aside from our standard storage sheds. It is the buyers responsibility to be aware of our warranty policy and agree to our terms.